About Teen Start-Up
Teen Start-Up is a fun multi-day event where students aged 12-18 years are taken through the innovation development process from idea to execution. Students work together in teams to come up with an idea for a product or service that they believe provides a solution to a problem their generation will face in the future. The event concludes with the students pitching their concepts to a panel of judges.
During the camp students can access mentors, tools and technology to inspire their thinking.
The real benefit of Teen Start-Up teaches participants about the innovation process and the various tools that can be used. It doesn't focus on any particular skill such as coding or prototype building, but rather encourages participants to present their ideas in a way that works for them. They really are learning while having fun.
What makes Teen Start-Up unique is that the concept sits at the intersection of the needs of both business and education.
Registrations now open for Teen Start-Up: Securing Australia!
Teen Start-Up is an innovation camp for 12 to 18 year olds, held over three days from 25 to 27 August. Harnessing innovation is key to securing Australia's future. Students will have the opportunity to explore what this means, and will be encouraged to come up with ideas that prevent, detect and respond to threats; inspired by science, technology and engineering innovations.

When: Friday 25 August, 5:30pm - 8:00pm
Saturday 26 August, 12:00pm - 5:00pm
Sunday 27 August, 8:30am - 4:00pm
Where: School of Business (Building 27), University of New South
Wales/Australian Defence Force Academy
Northcott Drive, Canberra ACT
Cost: $150.00 (+GST) per student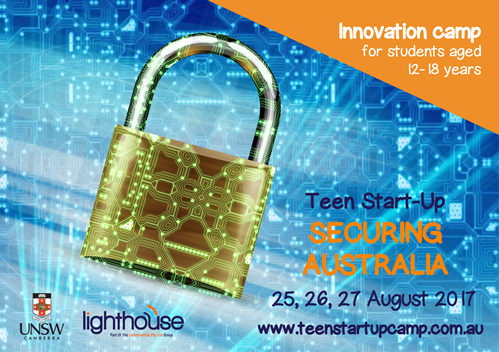 Schools
A program tailored to each school and delivered as an incursion, excursion, or as a co-curricular program.
Competitions
3-day school holiday innovation camps where students develop ideas and solve problems related to a given theme.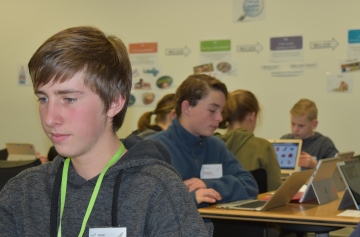 Accelerator
A 6-week after-school program for students 11 to 18 years old, designed to teach 21st Century skills.